Historic Restoration
Rovegno House
National Register of Historic Places #1991001384
Built from local field stone and river rock in the early 1890's as a brandy distillery, this distinct French country stone structure is now the Burgundy House Inn, a bed and breakfast. It features 20-inch thick walls and wooden beams with the impressions of ax marks left by the craftsmen who built the building.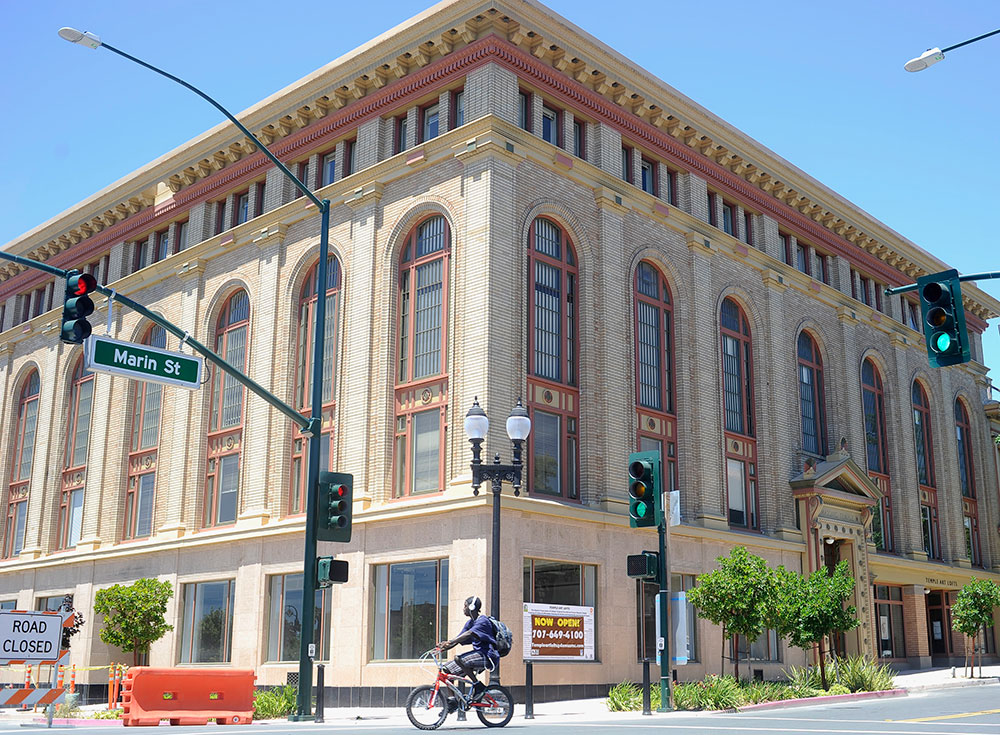 Temple Arts Lofts
Temple Art Lofts is a key catalyst project in the revitalization of downtown Vallejo. Domus was selected by the City of Vallejo to utilize federal Neighborhood Stabilization Program (NSP) funds aimed at mitigating the effects of the foreclosure crisis. The historic preservation and adaptive reuse of the 1917 Masonic Temple and adjacent 1872 City Hall building transformed two dilapidated and foreclosed upon buildings into 29 affordable live/work lofts for artists. The project features artist studio space and a fully renovated performance hall. Ground floor retail space will include a café and office space for nonprofit arts organizations. Collectively, the project creates a true community of artists living and working in the heart of Vallejo's Arts and Entertainment District.
Freemark Abbey's stone building is one of the most distinctive structures in the Napa Valley, and represents a vital piece of the history of the valley. Founded in 1881 by California's first female vintner, Freemark Abbey would go on to make history again in 1976 at the Judgement of Paris, which officially put California wines on the world map. This careful renovation will completely restore the structure to include a signature restaurant, a tasting room, and artisan retail spaces, as well as areas on the lower level for club members.