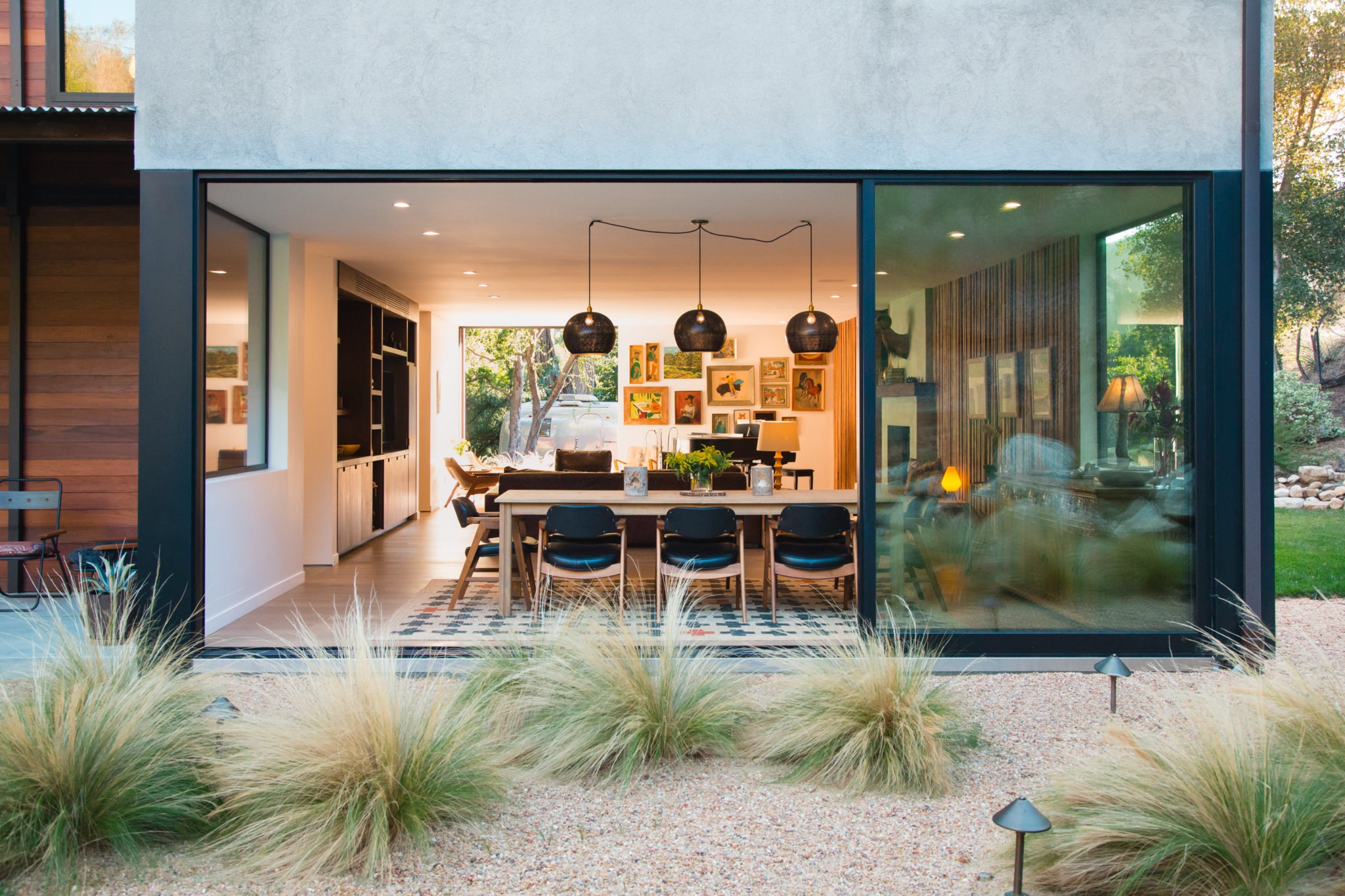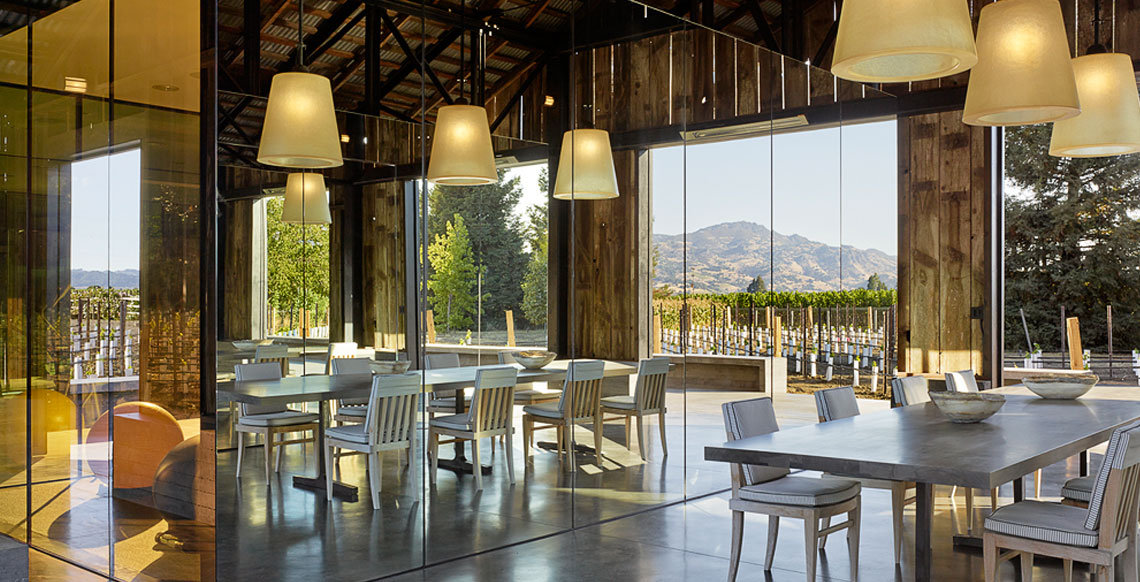 Slide 1
"Given our combined talents and drive to succeed we are highly confident that we will earn your trust as your number one glazing contractor. We look forward to being your Storefront, Window and Entrance door consultants."
~ Rick and Shannon Johnson – Owners of R&S Glazing Specialties, Inc.
Pictured: R&S Glazing Glasswork at The French Laundry
Slide 2
"We have done work with R&S Glazing for over 11 years. They are responsive, responsible, and put out high quality work. We are very fortunate to have found such a great and reliable glazing team to work with."
~ Robert Alten- President Alten Construction, Inc.
Slide 3
"I was the field superintendent at the Karinya project. I worked closely with R&S Glazing reviewing and marking up window, door, glass wall and clearstory shop drawings. Reynaers is a European system, so all the glass and frames were fabricated overseas and shipped to Arizona for assembly. R&S coordinated the delivery and installation. It was a pleasure working with Marty and Ricci through a difficult installation process. In the end, the client received a window and door system second to none."
~ Allen Whitaker – Superintendent, Cello & Maudru Construction Company
Slide 4
"The windows and doors were an important part of this project, and it was great to work with the R&S team."
~ Ralph Dahllof – Grassi & Associates, Inc.
Slide 5
"R&S Glazing does an amazing job!! Our projects are concepts that R&S turns into reality. Not an easy task, but they are up for the challenge. The workmanship is superb. I would recommend the R&S team seven days of the week."
~ Don Westerland – Vice President – Centric Builders Napa Valley
Slide 6
"The challenges we experienced with this job were very trying but also very educational. My personal growth throughout this process has taken me to the next level of expertise. Installation of Reynaers Aluminum Product was very complex (with massive curtain wall and sliding pocket and corner door units) and the R&S crew came through as always with a very beautiful and rewarding outcome. "
~ Marty Sampson – R&S Project Manager
Slide 7
"As a General Contractor, we look for subcontractors who are responsive, honest and perform the highest quality of work. R&S Glazing meets all of those requirements and then some. We have been in business for over sixty years and have worked with many glazing contractors, and R&S Glazing is right at the top."
~ Mark Davis – President – Wright Contracting, Inc.
Slide 8
"Excellent Glazing Contractor!! Reliable, friendly, professional, and great workmanship. We have been working with R&S since 2004 and highly recommend them. "
~ Tom Andrews – President Andrews & Thornley Construction, Inc.